Private Clinic
"The goal of our center is to allow patients access to medicine at the highest level in well maintained surroundings with a pleasant atmosphere."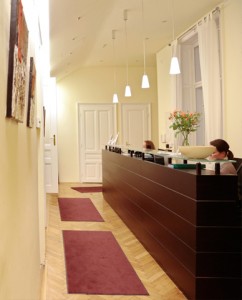 The private clinic of Dr. Turkof is located close to the city center in the 6th district of Vienna, near Mariahilferstrasse.
In order to provide additional services to patients, a full medical center was founded in August 2008 named "Medical Center Rahlgasse". The center is in a beautiful 370m² flat in a historical building.
Dr. Turkof was the driving force behind the establishment of this center and co-operates with a number of doctors and therapists from various disciplines as well as several exclusive beauty salons.