Scars are seen as ugly, if they:
are wide
increased or thickened (hypertrophic scars, keloids)
are absorbed (dehiscent hypotrophic scars) and,
if the color of the scar is clearly distinguishable from the surrounding skin tone
A scar treatment must always be carefully planned. Depending on size, location and appearance of the scar, the patient's physician must decide on the appropriate therapy. In principle, the physician must distinguish between surgical (invasive) and non-surgical (conservative) measures.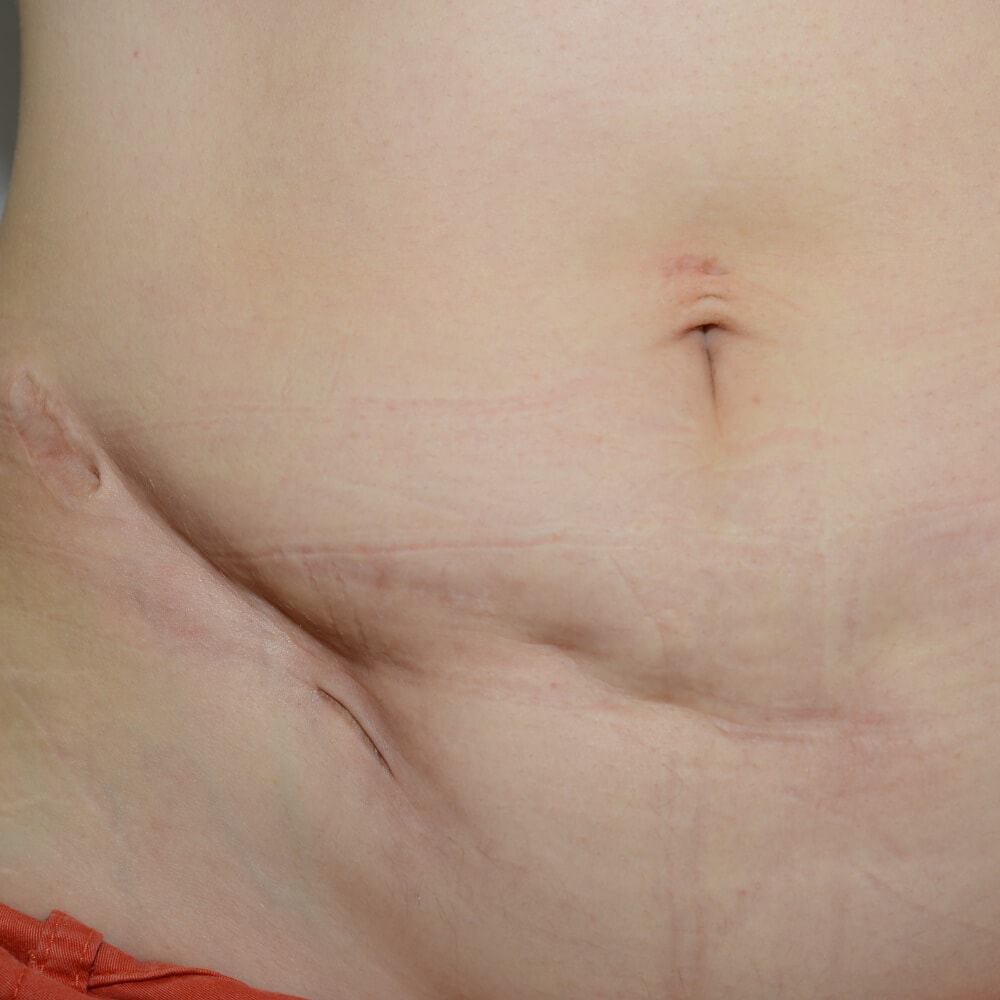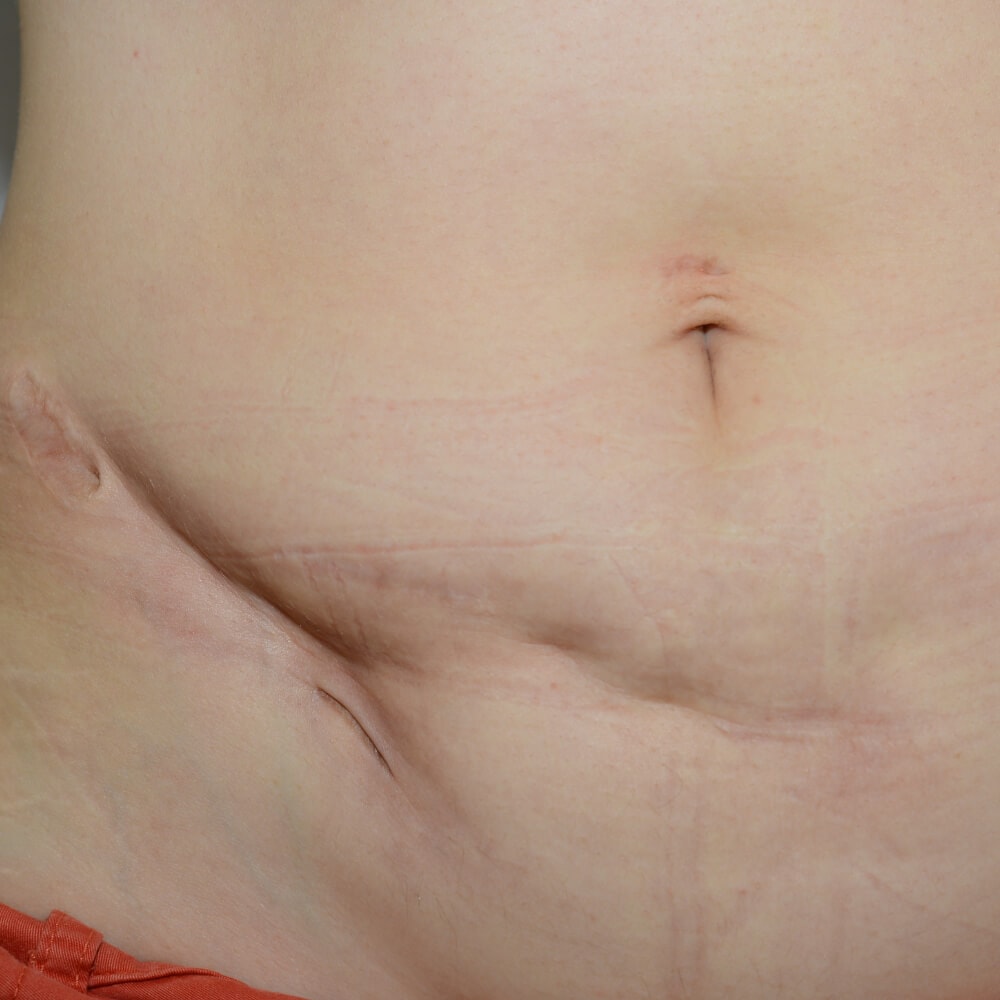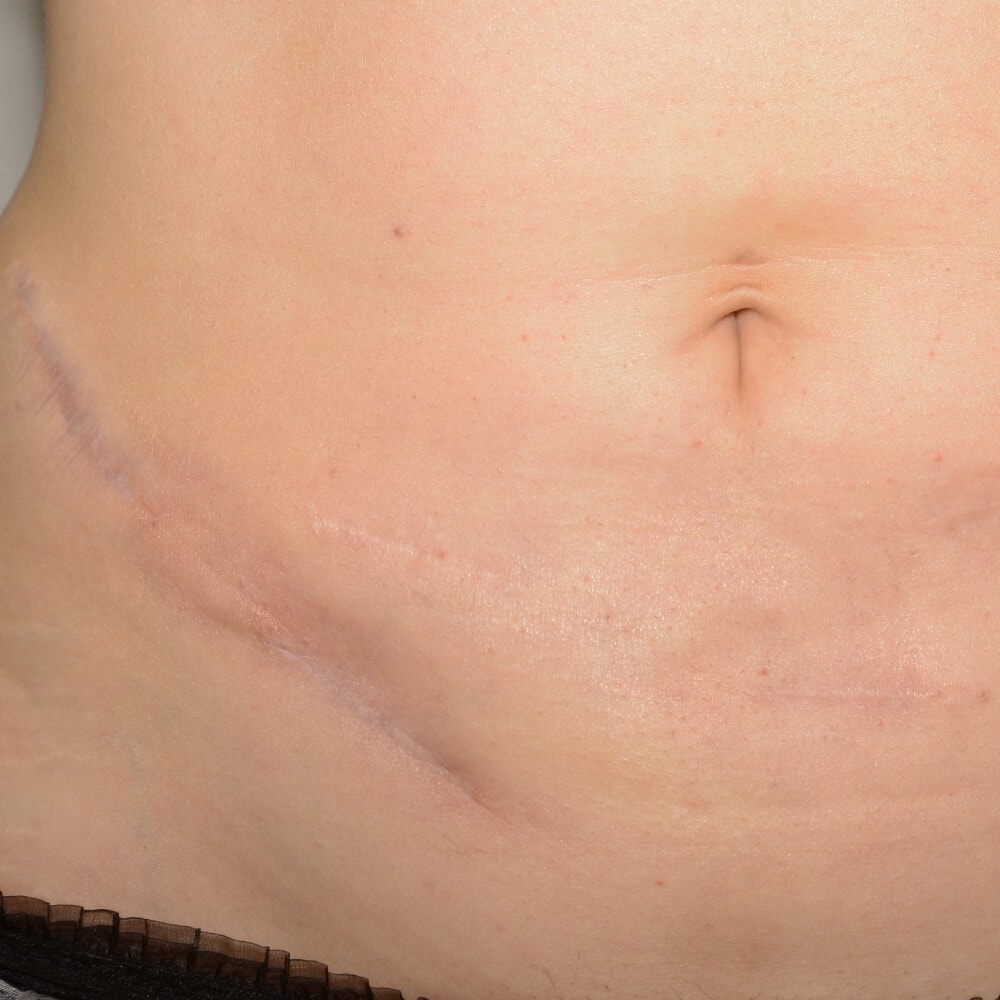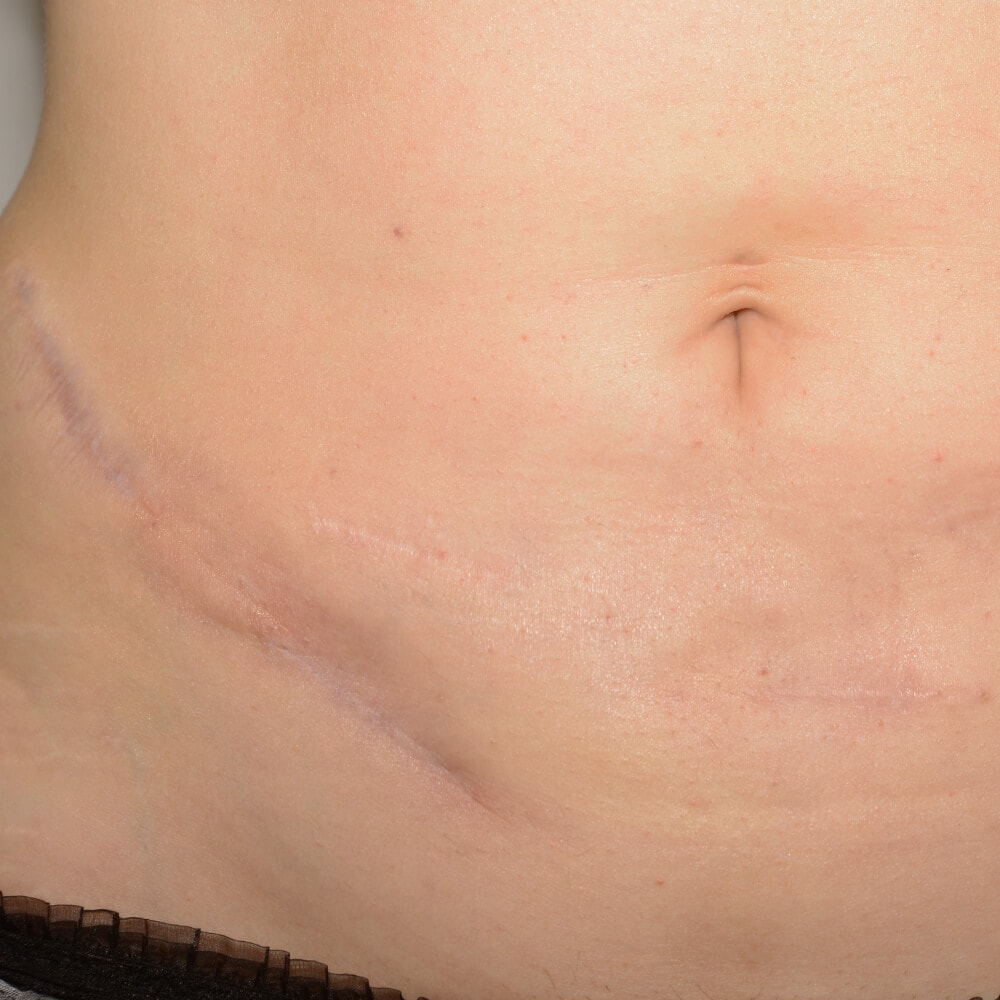 Beispiel einer Narbenkorrektur