Liposuction is among the most common procedures in cosmetic surgery. In experienced hands and with careful planning, liposuction is an extremely effective procedure that can usually be performed under local anesthesia and on an outpatient basis. Complications occur especially when there is poor patient care (operations abroad), or if this seemingly "simple" intervention is done by unqualified doctors and under unsterile conditions. Hence it has occasionally lead to serious complications, so the media has wrongly classified liposuction as "dangerous".
The first modern liposuction was performed in 1980. A blunt cavernous canula, which has small openings at the end, is inserted under the skin and vacuum is applied. By applying a strong back and forth jerking movement, fat is broken into fragments and removed from the environment. This basically rough method is generally referred to as the "classical" method. Meanwhile, there are a number of other methods which are less tissue-traumatizing, work faster and are more effectively.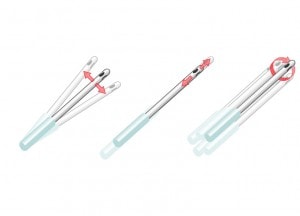 I've been working with a vibrations assisted method (Lipomatic ®) since 2000. This is characterized by the needle tip rotating in three dimensions with a frequency of 10 hertz. With more than 2,500 fat deposits extracted, there was not a single significant complication in any patient, neither was there embolism, circulatory shock or injury to internal organs. Both the results and patient satisfaction have been excellent!
The Lipomatic ® can be used to literally suck body fat out of every region of the body so that even delicate areas such as the inner thighs, inside of the upper arm, neck, calf and knee region can be easily treated.
A good result is achieved when:
the newly created contours harmonize with the adjacent regions of the body
the extracted points are not recognized as such (no dents, etc.)
if the outcome is symmetric
Wearing compression underwear after liposuction and the implementation of endermologie treatments (lipo-massage) optimize the operational performance and are well recommended.
Basically liposuction is used to decrease unfavorable accumulated fat deposits (body shaping – "body contouring") and not weight. However, with good planning even larger amounts of fat can be removed. The patient needs to be informed and prepared accordingly.
FAQ
1. At what age and until what age you can perform a liposuction?
Liposuction should not be carried out prior to 18 years of age. There is no age limitation provided there are no health objections.
2. What methods of liposuction are there?
Besides the "classical liposuction," which was conducted for the first time in 1980, there are a number of other methods claiming to be less tissue-traumatizing. These include ultrasound-assisted, laser-assisted, jet-assisted, Vibrations-assisted or electric-assisted liposuction. In my opinion, the method I use, the Lipomatic ® (vibrations-assisted with three-dimensional rotating cannula) is currently the best method to suction fat because vessels, nerves and connective tissue are well protected and the technique ist very effective.
3. When is liposuction recommended?
Liposuction is ideal when there is, at normal body weight, unfavorable fat deposits (e.g. saddle bags, thighs, hips). Liposuction aims at harmonizing the body-contour and is not done primarily for weight loss.
4. What body regions can be treated?
The Lipomatic ® can in principle be used to extract fat in all regions of the body, even sensitive areas like calves, neck, etc. are no longer a handicap.
5. How much fat can be removed at a time?
If the procedure is performed under local anesthesia, the current recommended upper limit is 3 liters of pure fat. When performed under general anesthesia and with appropriate postoperative monitoring, even more fat can be removed.
6. If more procedures are planned, how much time should elapse between the interventions?
At least two months time should be between two medium-scale procedures.
7. Does health insurance cover the cost of the procedure?
A liposuction surgery is basically a cosmetic procedure and therefore not covered by health insurance.
8. What complications can occur?
Medical risks include primarily shock and embolism. If both are considered in planning, and careful implementation of the use of a tissue-sparing method, these risks can be avoided. Result related risks include asymmetry, dell formation and skin discoloration. These cosmetic complications can almost always be completely corrected.
9. Do scars remain after liposuction?
Small skin incisions are made to introduce the suction cannula into the fat. These are 2-6mm long and usually heal to being barely recognizable. In the first months after the procedure, the scars can be a bit red and therefore more noticeable. Over time, however, they will lighten in color and become pale and almost invisible.
10. How long after liposuction is one "socially acceptable" again?
This depends largely on the number of extracted regions, the amount suctioned and the individual's pain sensitivity. In general, you are back to normal after 7-10 days.
11. How long should I wear compression underwear?
The wearing of compression underwear is recommended for 4-6 weeks. The compression underwear leads to less bruising, the tissue is supported and the skin adjusts better to the new, reduced volume.
12. Is it possible to increase the extracted regions of the body again?
Basically, yes. However, since the number of fat cells are reduced, it is clearly more difficult to put on weight where fat has been removed.
13. What are the long-term results after liposuction?
Long-term results are excellent in general if weight fluctuationsare kept less than 5 kg.
Terms & Costs
First Consultation
The first consultation takes up to 30 minutes and costs EUR 180. For consultations lasting longer than 30 minutes EUR 250 will be charged. All other consultations are free of charge.
If you purchase the Enzyklopaedia Aesthetica book "Fettabsaugung" (Liposuction) ( EUR 29.90 ) the first consultation is free of charge! You can purchase the book during your first visit in the ordination or order it online.
Surgical preparation for performing the procedure under local anesthesia
For public health reasons, a blood test (so-called "small laboratory blood") is necessary, including HIV and Hepatitis A, B, C. If you are insured in Austria and the procedure is medically indicated, there are no additional costs.
Surgical preparation for performing the procedure under general anesthesia
The surgical preparation includes a blood test (so-called "complete blood count"), a chest X-ray, and a surgical release by a general practitioner or internist. If you are insured in Austria and the procedure is medically indicated, there is no additional cost. The same applies to the OP-release by an internist or general practitioner, who is contracted with the usual social security institutions in Austria. In our medical center, there is an internist that the insurance considers a physician of choice. In this case, the insurance will cover about 50% of the cost.
Hospitalization – inpatient or day clinic (no overnight
EUR 500 – 1.500,- depending on operation time and hospital
Hospitalization – inpatient (overnight)
EUR 1.350 – 3.500, – depending on duration of operation, number of nights, room type (suite, single, triple) and hospital.
Anesthesia
In general, the procedure is performed under local anesthesia so no additional costs. For surgery under general anesthesia instead, an anesthesiologist is needed for surgery. The cost of the anesthesiologist may vary depending on the duration of the operation between EUR 300-800. On average, a cost of EUR 400-600 is to be expected.
Surgical fee
Depending on how many areas and fat deposits are involved, there is a surgical fee of between EUR 500-8.000. On average, a suction of two regions (saddle bags and inner thighs), a fee of EUR 2.500-3.000, is to be expected.
Visits
Visits in the OR are included in the fee.
Compression underwear
After liposuction, it is recommended to wear compression underwear. The compression underwear leads to less bruising, supports the tissue and the skin adjusts better to the new, reduced volume. Depending on the make and design costs are between EUR 60-180. –
Check-ups
Check-ups are included in the fee.
Preparation for Surgery
For surgery under local anesthesia, the following tests are necessary:
Preoperative complete blood count including blood type
HIV and
Hepatitis A, B, C
For surgery under general anesthesia the following additional tests are necessary:
Lung X-ray
ECG
Operation approval by a general practitioner or internist.
Please note that the test results may not be older than 10 days at the time of surgery.
For a period of 14 days before the operation, anticoagulants (aspirin, Marcoumar, vitamin E, etc.) should be avoided as this can delay blood clotting.
Please come 2.5 hours before the procedure on the day of surgery to the hospital and sign in at the porter. After completing the admission formalities you will be placed in your room. On request, you will receive an infusion, which reduces your thirst.
Surgical Checkliste
OP-date plan
OP-date set (take vacation, compensatory time or sick leave, arrange for child care if necessary, etc.)
Two weeks before the surgery, complete the necessary preoperative exams (blood lab, ultrasound, if necessary chest X-ray, ECG, surgical release)
A preoperative interview will take place the day before the surgery. It will assess the findings, discuss final details and sign the consent form. An instruction sheet will be given to you by the assistant to complete and bring to the hospital.
Arrive at the hospital 2.5 hours before surgery to complete admission formalities. If requested, an assistant can accompany you to help shorten the time before the surgery.
Discharge from the hospital usually happens on the day of the surgery. Please do not drive yourself. Take a taxi or let yourself be picked up.
At home, relaxation and recovery should be in order. Avoid strenuous activities.
1st Follow-up Visit (about 5-7 days after surgery) Change of band-aids
2nd Follow-up Visit (approximately 10 days after surgery): Removing the stitches.
3rd Follow-up Visit (approximately 20 days after surgery)
4th Follow-up visit (approximately 30 days after surgery)
Further follow-up visits will take place two to six months after
Final follow-up control after one year